Sem Dresden Stichting
Sem Dresden Foundation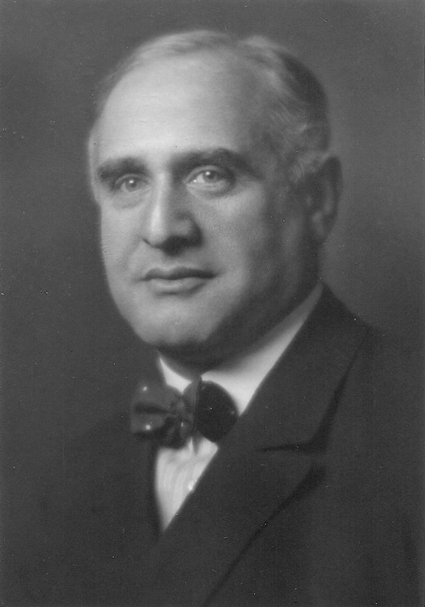 Sem Dresden
Dutch composer, conductor and music teacher Sem Dresden (Amsterdam 1881 – The Hague 1957) was the son of a diamond merchant and was taught by Bernard Zweers at the Amsterdam Conservatory. Later he studied conducting and composition for two more years with Hans Pfitzner in Berlin. After returning to The Netherlands in 1905, Dresden worked as an accompanist, among others for alto Jacoba Dhont, his future wife. In addition, Dresden conducted the 'Toonkunst' choirs of Tiel (1905-1914) and Laren (1909-1912). As the Dresden couple had many friends among Amsterdam based singers, Dresden was able to start the Madrigaal-Vereeniging in 1914. This was a professional a-cappella choir that was very successful in both renaissance polyphony and contemporary choral music during 12 years. Subsequently, Dresden led the Haarlemsche Motet- en Madrigaalvereeniging.
Meanwhile, Sem Dresden had been appointed as teacher of counterpoint, harmony and composition at the Amsterdam Conservatory. Among his many pupils were well-known names such as Eduard van Beinum, Cor de Groot, Marius Monnikendam, Jan Mul, Willem van Otterloo, Leo Smit en Rosy Wertheim. In 1924, Dresden succeeded Julius Röntgen as head of the conservatory. In 1937, he switched to the Royal Conservatory in The Hague, where he succeeded Johan Wagenaar as director. Despite his teaching and administrative duties, Dresden still found time to compose, and publish numerous articles as a music journalist and theoretician. He proved to be, however, an efficient 'multitasker', often described as a friendly and calm person.
In 1941 Dresden, a Jew, was forced to leave the conservatory by the German occupants. Fortunately, he was able to seek refuge in De Pauwhof in Wassenaar. Even during this hard and sober period Sem Dresden found time to compose. After the liberation in May 1945, Dresden resumed his position at the conservatory until his retirement in January 1949. But of course, this did not mark the end of musical life. In fact, Dresden was so passionate that he stayed active in Dutch musical life until his death in 1957. He was, for instance, director of the Stichting Jeugd en Muziek, chair of the music section of the Raad voor de Kunst and as examiner for State Exams.
As a composer, Sem Dresden more and more focused on French impressionism during the First World War, but he retained the originality of his idiom. In this respect his development matches that of other Dutch composers such as Diepenbrock, Vermeulen and Pijper. Like Debussy and Ravel, Dresden gradually moved to a type of neoclassicism that combined classical forms with the new soundscapes of the early 1900s. Most of the compositions Sem Dresden wrote before 1940 belong to this neoclassicism. After the Second World War his style became slightly more 'pathetic', as is to be seen in the Dance flashes (1951). Because of his position in Dutch musical life, and his amiable and persuasive personality, Dresden, like Pijper and Hendrik Andriessen, had a major influence on Dutch composers of the mid 20th century. Dresden aimed at a synthesis of tradition and change. From this point of view, Dresden's compositional oeuvre is certainly appealing to say the least.
thanks to www.historici.nl